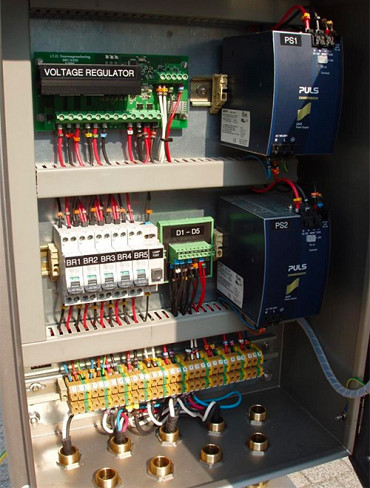 Products
Control cabinets UPS systems
ITO Navaids designs and manufactures a large variety of Control cabinets/UPS systems fully in compliance with the IALA Recommendation on the Marking of Man-Made Offshore Structures. The system comes with a 96 hours UPS system, which can charged by main power and or solar panels.

The electronic system are in constant communication with the Marine lanterns, Floodlights, Obstruction lights and or Foghorns, monitoring the system. This will increase safety and an absolute minimum of maintenance and service. Depending on the project/Cliënt requirements the system can be build as per project and or third part specifications.

Please contact ITO Navaids to have a system designed to meet your requirements.